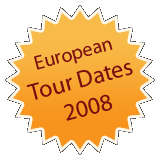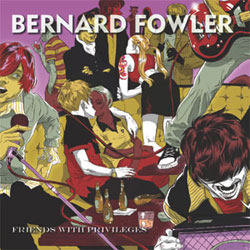 ~ Bernard Fowler – Friends With Privileges ~

Tracklisting:
listen to mp3 sample
Pop That Thang
Cinnamon Girl
Your Future
I Go To Pieces
Broken Man
Get Away
Trance
New York Time
Wild Horses
Small
You Know What I Mean
Never Met A Girl
Dude Records DR103 / Indigo Vertrieb

If you listen to music regularly then you've probably heard BERNARD FOWLER before. The list of musicians the man has collaborated with throughout his career spans several pages. He has worked on projects in numerous genres – rock, jazz, pop, Latin.

His widely acclaimed vocals are full of power and soul: once heard, never forgotten. Bernard was born and grew up in New York's Queensbridge Projects and began his musical career as bass player in a salsa band. He started writing songs at 16 and sang for "Total Eclipse", who later signed to Brunswick Records. He then joined Tackhead as front man where he soon became one of the most sought after vocal talents in the world.
Bernhard Fowler has sung on countless tours and albums, he has sung with the greats of the twentieth century: Ryuchi Sakamoto, Gill Scott-Heron, Sly & Robbie, Material, Bootsy Collins, Duran Duran, Herb Alpert, Paul Carrack, Yoko Ono and many, many others.

He has spent the last ten years on tour and in the studio with the Rolling Stones, including the three albums by Charlie Watts (check out the legendary Long Ago & Far Away), where he provided lead vocals as well as guesting on solo albums by Mick Jagger, Keith Richards and Ron Wood.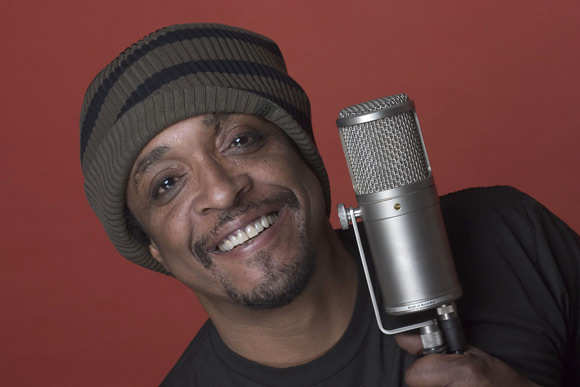 Bernard Fowler is not just a hugely talented singer: he has also made a name for himself as a writer, trombonist, percussionist, keyboarder and producer. His varied talents have graced releases from Ron Wood, Stevie Salas, The Rolling Stones, Living Colour, Herbie Hancock as well as his own projects, Peach Boys, Tackhead and Nicklebag.

His new band is called BAD DOG (or say even the old gang - TACK>>HEAD), and he is currently promoting his first SOLO album "Friends With Privileges" LIVE in Europe with an all-star line up including Doug Wimbish (Living Colour, Madonna, Mick Jagger und und und ...), Skip Mc Donald (Little Axe, Wood-Brass and Steel, James Brown, George Clinton, African Bambata a.o.) and Keith Le Blanc (James Brown, Little Stevens, Tina Turner, Seal, Joe Satriani, George Clintion a.o.) Prepare to be dazzled: rock, funk, R&B, soul and TACK>>HEAD in a truly explosive mix! A real highlight!

The brand new SOLO CD Bernard Fowler – Friends With Privileges
is released on DUDE Records (an echo beach subdivision) and distributed through Indigo. Guest muusicians on the album include Stevie Salas, Ron Wood, Steve Lukather, Ivan Neville, Doug Wimbish, Will Calhoun, Darryl Jones, Simon Phillips, Kid Rock, Lisa Fischer, Weddy Wachtel, Kid Rock and lots and lots more!